Custom Tote Bags
What is a tote bag ?
A tote bag is a cotton bag with handles that extend from the pouch's corners.
Wholesale custom promotional tote bags
We produce and export high quality custom tote bags.
Branded cotton tote bags are often seen as a promotional gift.
Personalized tote bags are an excellent option for high-volume promotional gifts.
Our eco friendly branded tote bags are made of premium Turkish cotton.
Custom tote bags with logo are usually handed away at gatherings or as a gift with buy to carry extra promotional content.
They can be used to pick up groceries or other items on everyday trips.
Our mission is to supply you with high-quality wholesale tote bags that fits your requirements.
To maintain our high standards, we exclusively use high-quality materials.
Promotional tote bags are a great way to get your logo visible.
What are the ideal fabrics for manufacturing custom cotton tote bags?
Durable fabrics such as canvas, denim, and twill should be used to manufacture tote bags.
Cotton fabrics are ideal for tote bag manufacturing.
Fabric weights ranging 90 g/m2 to 360 g/m2 are ideal to manufacture tote bags.
Production of High quality custom tote bags
We order yarn and send it to a weaving mill to weave the tote bag's raw fabric according to the customer's specifications.
After the weaving process is completed, the woven raw fabric is delivered to one of our dye houses.
After the fabric is washed, dyed, and finished at the dye house, we start cutting the fabric.
If required, we will print or embroider the client's custom logo or artwork on the cut fabric according to the specifications.
After the cutting and/or printing, embroidering processes, the custom promotional tote bags are sewn, stitched, ironed, packaged, and boxed.
Custom promotional tote bags are environmentally friendly promotional products
Cotton tote bags have become much more fashionable than polyester and nylon handbags since cotton is a non-toxic and recyclable textile.
With our recyclable, eco friendly cotton tote bags, we help to protect the environment.
Both conventional and organic cotton tote bag fabrics are available.
Branded tote bags are practical promotional products
Cotton promotional tote bags are multifunctional promotional products and may be used for a variety of activities.
Custom cotton tote bags make excellent promotional products.
Quick delivery of high-quality branded tote bags with logo
We manufacture high-quality promotional tote bags with our newest model of sewing equipment.
Custom promotional tote bags can be manufactured and delivered quickly to our customers.
Custom Designs and Custom Colors of Cotton Promotional Tote Bags
We manufacture custom branded tote bags according to your specifications and custom designs that are ideal for your company or brand.
We display the value of your logo by using materials that are perfect for your brand's colors and patterns.
Types of the Custom tote bags with logo
Flat tote bag - tote bag without gusset
There are no gussets on a flat tote bag.
Bottom gusset tote bag
A tote bag with a gusset only on the bottom is known as a bottom gusset tote bag.
All side gusset tote bag
A tote bag having gussets on all sides is known as an all side gusset tote bag.
What exactly is a gusset?
A gusset is an additional piece of fabric that increases the volume of a tote bag.

Branded tote bags with logo
Our customized tote bags with logo are ideal promotional products if you want your brand or company to offer a unique promotional product with your brand or custom logo.
From material and size to color and fine workmanship, we customize your tote bags to your exact specifications.
Custom Printed Tote Bags
We are experts in customizing your logo or custom design by printing it all on tote bags using advanced printing techniques based on your artwork or specifications.
We have a profound expertise in printing techniques including digital and rotational printing.
Customizable printed tote bags are a great way to promote your company's logo or a custom design.
Promotional printed tote bags can be easily customized to meet unique needs and specifications.
Our customization team can print your selected and specified custom designs on the tote bags in bulk, offering customized printed tote bags is a practical choice.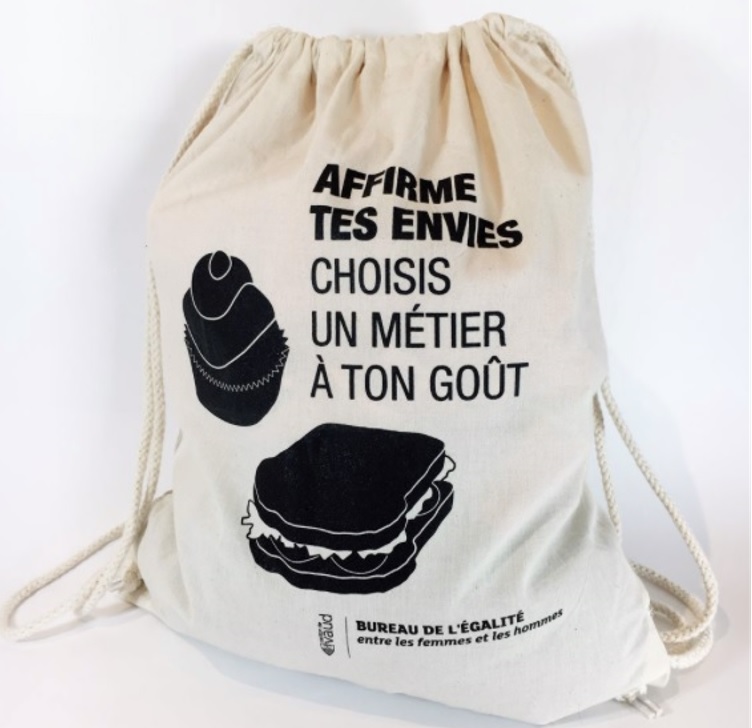 Custom Embroidered Tote Bags
Embroidered promotional tote bags create special promotional gifts.Logo embroidered tote bags are functional promotional products that give your message a professional image.
Our custom logo tote bags are embroidered with high-quality polyester yarns.