Border Jacquard Promotional Towels
Plain or solid colored towels with logos or patterns woven into the border are classified as border jacquard towels. Usually your logo or your special design is woven into the border of the towel with high quality, colored polyester yarns.
Border jacquard towels are usually dyed in one color. The towels can be dyed in your own custom color. Superior quality of weaving of your logo and perfect color fastness and elegant look are obtained .
We produce and export promotional border jacquard towels that are usually used as perfect corporate gifts. Our custom logo towels with jacquard woven border are high quality promotional products. Basic types of our border jacquard towels are custom beach towels, branded bath towels, personalized pool towels, customized sports towels, branded bar towels, and custom logo golf towels are all manufactured with a jacquard border.
Production of the Border Jacquard Promotional Towels
Usually logos or patterns are woven into the border of the towel with colored high quality polyester yarns.
Dyeing or coloring of the Border Jacquard Towels
The border jacquard towels' terry part is dyed in a solid color. The towels can be dyed in your own custom color by our eco friendly dyeing process with perfect color fastness.
Weaving of the Border Jacquard Towels
Border jacquard weaving is a weaving technique that allows the logo or particular design to be woven into the towel's border. Border of the towel is woven with polyester yarns and the plain part of the towel is woven as the cotton terry fabric.
Fabric and Pile Loop Construction of the Border Jacquard Towels
Premium quality Turkish cotton is used and the fabrics can be in terry quality or in velour quality . On the borders high quality polyester yarns are used. There are two types pile loop construction of border jacquard towels. Pile loops with single yarn and pile loops with double yarn. Fabric weights can be between 330 g/m2 and 950 g/m2.
Types of the Border Jacquard Promotional Customized Towels
Custom Border Jacquard Bath Towels
Border jacquard promotional bath towels make excellent business gifts when they are personalized with a custom logo or pattern woven into the border. Custom-made border jacquard bath towels with corporate colors create special promotional products.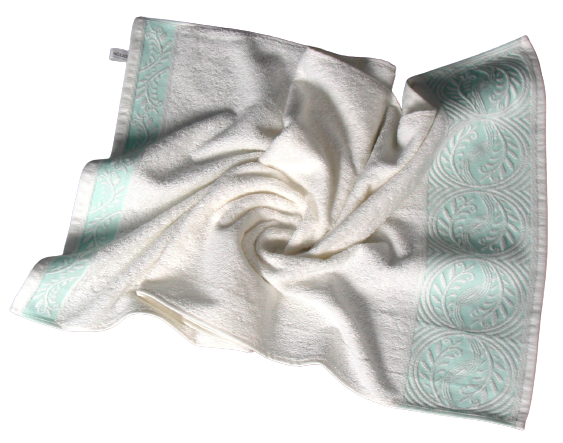 Custom Border Jacquard Beach Towels
Custom logo border jacquard beach towels with a woven logo on the border are ideal promotional products for your brand. Our high-quality terry promotional border jacquard towels effectively hold your logo or design. We also personalize your custom color.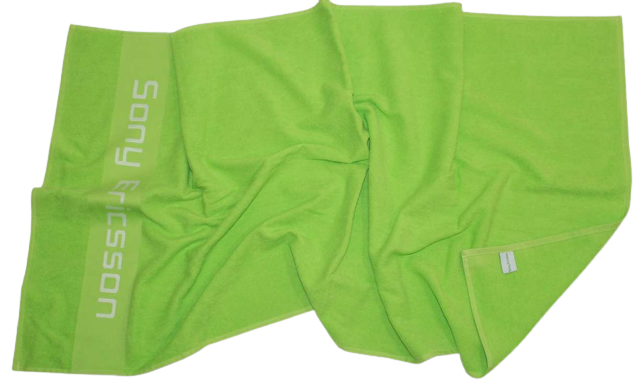 Custom Border Jacquard Sports Towels
Our personalized border jacquard promotional sports towels are jacquard woven with your logo or design on the border and dyed in your choice of colors. Each personalized gym towel has a large branding area on the border where your logo can be woven. Towels personalized with your company's logo and name, are a great way to promote your business, as well as your health club, gym, or sporting event.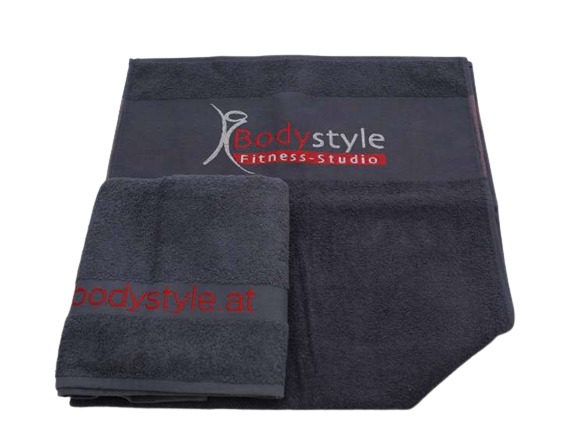 Custom Border Jacquard Bar Towels
Your logo will be woven on the border of the towel according to your specifications. To promote your company, bar, brand, or bistro, we offer high-quality border jacquard promotional bar towels. Your colors can also be customized.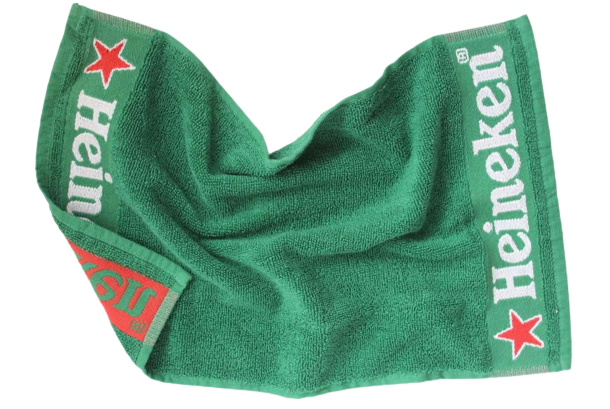 Custom Border Jacquard Golf Towels
Your corporate name or logo can be woven into the border of the jacquard border golf towel using custom colors. A hook and grommet are included in the corner. Border jacquard golf towels are one of the most valuable promotional products you can present to your customers. Fully customized jacquard woven golf towels with your logo create a great promotional gift for golf tournaments, golf courses, golf clubs, corporate branding, promotions, and more.
Custom Border Jacquard Kitchen Towels
Our custom kitchen towels are constructed of durable, premium Turkish cotton terry to serve with all daily kitchen activities. Border Jacquard Kitchen Towels have a Jacquard woven border and are produced to order based on your specifications including custom logo, color, size. Kitchen towels manufactured with border jacquard are simple to maintain because they are dryer and machine washable. Cotton kitchen towels are durable and lasting for numerous washing process. Our solid-color custom promotional border jacquard kitchen towels feature finely woven jacquard logo borders and are available in a range of colors. Border jacquard kitchen towels have a looped terry texture and are extremely absorbent, which makes them perfect for performing any daily activity. Custom logo border jacquard kitchen towels are attractive, trendy promotional products due to the border design of your custom logo.