Custom Baby Towels
Custom Baby Bath Towels
Our custom promotional baby bath towels are made from high quality, eco-friendly materials such as premium Turkish cotton.
They are soft, long-lasting, and gentle on baby skin.
Custom promotional baby bath towels are very functional and necessary products for babies on multiple events.
They are often used dry the babies after a shower.
After leaving the water, customized promotional baby bath towels will be used.
Custom baby bath towels with logo make excellent promotional products for company events or trade fairs.
We manufacture a wide range of promotional baby bath towels that can be customized with high-quality embroidery or printing.
Our high-quality print or embroidery customization techniques will add significant value to the promotional baby bath towels.
Custom Embroidered Baby Towels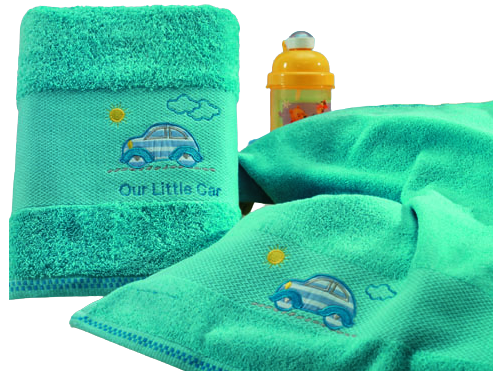 Soft cotton terry loop baby bath towels with high quality embroidery are highly absorbent and will provide instant comfort after taking a bath.
Custom Printed Promotional Baby Towels
These baby bath towels can be customized by high quality printing.
Custom Hooded Baby Towels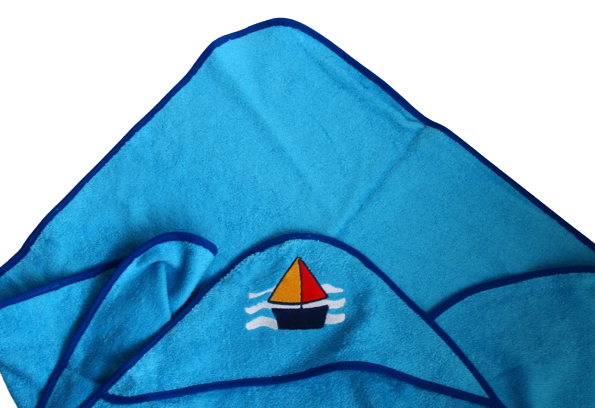 Our hooded baby towels are custom promotional towels with logos made from eco-friendly and absorbent Turkish cotton towelling fabric to keep babies warm and dry.
Promotional terry hooded baby towels and bibs
Soft and absorbent cotton promotional terry hooded baby towels and bibs are ideal as promotional gifts with embroidery or prints.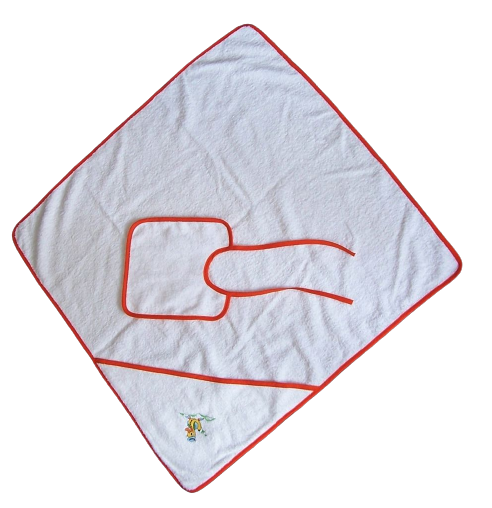 Our cotton, terry cloth promotional baby towel helps promote your company while keeping babies warm and dry.
We can complete with an imprintable hood to cover a baby's head when drying.
Our ustom hooded baby towels are customized, promotional products. Our hooded towels are made from pure absorbent Turkish cotton towelling fabric, which feels wonderfully fluffy and has adorable bear ears on the hood and are beautifully lightweight, absorbent and fast drying - even after endless washing.
The hood on our super soft terry cloth, baby towel can be customized with your promotional design or logo.
Custom Logo Promotional Baby Bibs
Cotton terry baby bibs are soft and functional baby products.
Custom baby bibs

are trendy promotional gifts that can be specially made dyed, printed, or embroidered.
Custom Baby Wash Gloves
Promotional cotton terry baby wash gloves are soft and functional baby bathing items.
Your logo can be personalized as a stitched embroidery or printed on promotional baby wash mitts.
Baby Terry Towelling Fabric
High quality Turkish cotton, soft and absorbent Terry fabric is used.
The towelling fabric weight of baby towels ranges between 320 g/m2 and 650 g/m2.
Standard Sizes of Custom Baby Towels
Baby Hand Towels : 50x100 cm / 20x40 inch
Baby Bath Towels : 70x140 cm / 28x55 inch
Standard Baby Hooded Towels : 70x70 cm / 28x28 inch
Large Baby Hooded Towels : 80x80 cm / 31x31 inch
Extra Large Baby Hooded Towels : 90x90 cm / 35x35 inch
Baby Bibs : 25x30 cm / 9x11 inch
Baby Wash Gloves : 16x21 cm / 6x8 inch